Process Catalyst Research Lab.
Introduction
Our laboratory has been developing indispensable catalysts for petroleum refining  processes (Platforming catalyst, etc.), which led to Nikki Universal establishment, and petrochemical processes (benzene, mixed xylene, styrene, cumene, etc.). Also, we are conducting research and development on applying these technologies and UOP zeolites to meet customer's needs (custom catalyst).
We can respond swiftly and accurately to customer demands and our company's requirements because we have established an R&D structure extending from basic research to commercialization and catalyst performance testing.
Strength and Characteristics
Timely commercialization of catalyst prototypes is possible by making full use of various forming techniques (sphere, pellet, coating etc.), (information sharing and/or technology exchange) with UOP, the world leading provider of petroleum refining processes and catalysts, and our performance evaluation capabilities.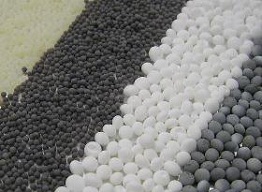 Process Catalysts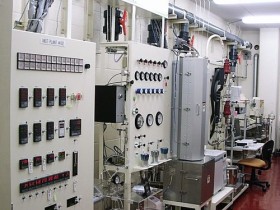 Catalyst Performance Testing Equipment
Information of Developed Products
For more detail of the developed products, please click here.