Coffee Roaster Application
Our Oxidation catalyst is used for food industry exhaust gas treatments such as coffee roaster, bread roaster, etc.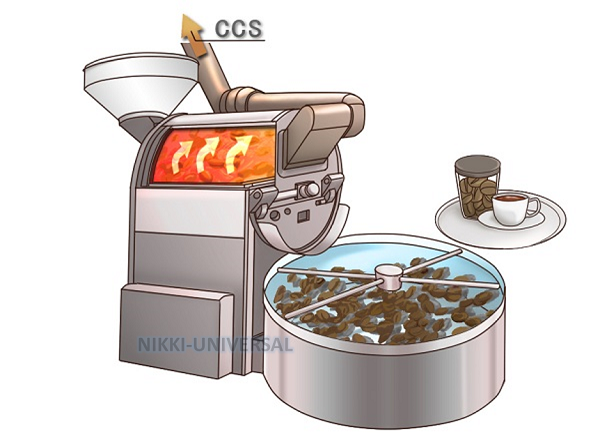 Catalyst Performance
Oxidation Catalyst(Oxidation Catalyst)
The order concentration is reduced by the oxidation catalyst, however NOx is generated due to oxidation of nitorgen compounds derived from protein of coffee beans.
Catalyst Inlet
Catalyst Outlet
Odor
Concentration
23,000
1,300
NOx
(O2:15.7%)
-
307ppm
Organic Nitrogen Destruction Catalyst(Oxidation & Reduction Catalyst)
We propose a combination of nitrogen destruction catalyst and oxidation catalyst. It conributes to improve odor and reduce NOx generation.
Catalyst Inlet
Catalyst Outlet
Odor
Concentration
23,000
170
NOx
(O2:15.7%)
-
38ppm
Product Description
Contact Sales Department
| | |
| --- | --- |
| Department | Environmental Catalyst Div. |
| Contact Form | |
| TEL | 81-3-5436-8479 |
| FAX | 81-3-5436-8680 |