Enzyme Filter Media
The primary function of this enzyme filter is to kill airborne microorganisms caught on the surface of the filter, resulting in protection against secondary contamination from microorganisms in air filtration systems. As seen in electroscopic photos below the cross section of filter media, dust (

)tends to accumulate to a depth of up to one-third of the media thickness in the inlet side. Microorganisms (

)caught with dust multiply on the surface of the filter media and pass through the filter. This is known as secondary contamination.
Conventional HEPA Filter Media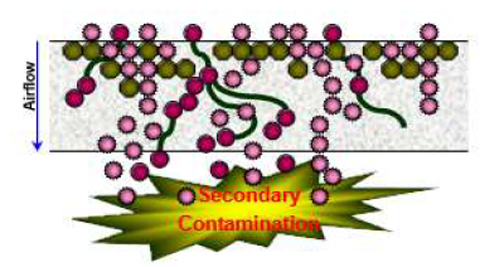 Enzyme HEPA Filter Media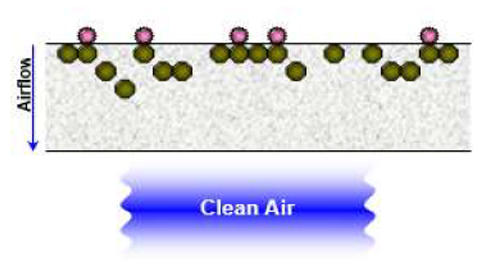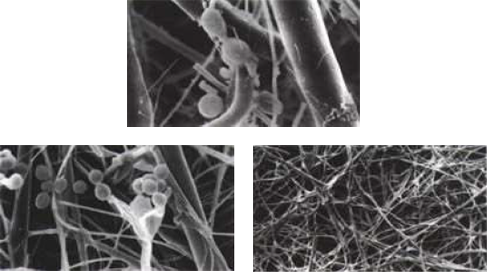 The enzyme filter media is able to protect air filtration systems from secondary contamination caused by microorganisms due to lytic enzymes that are uniformly immobilized through a cross section of filter media.
Menu
Contact Sales Department
| | |
| --- | --- |
| Department | Environmental Catalyst Div. |
| Contact Form | |
| TEL | 81-3-5436-8479 |
| FAX | 81-3-5436-8680 |