Features
We can coat various materials according to the purposes and support the catalyst components necessary for the reaction. We also provide support from trial production to mass production of catalysts according to customer needs.
Applicable to a wide variety of catalytic support and substrates
Coating a wide variety of raw materials
Control the thickness of the coating layer
Coating honeycomb not only catalytic support but also spherical catalytic support and irregular-shaped catalytic support.
The ceramic coating on materials that are difficult to coat
Multiple coating layers (two layers, three layers, etc.)
Core shell spray coating
Advantages of Core shell catalyst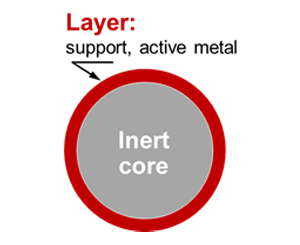 Achieve similar activity to small pills with higher performance
Reduce the residence time to suppress the secondary reaction
High selectivity in a partial step of a multiple step reaction.
Cost reduction (Decrease the precious metal, zeolite, etc.)
Adjustable layer thickness depending on target reaction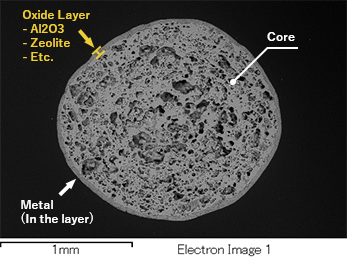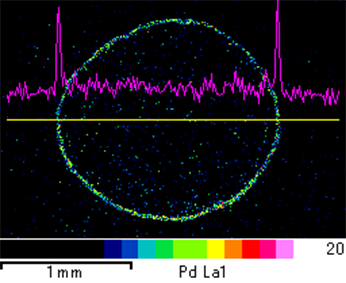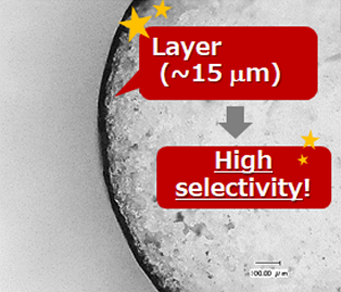 Applications
Multi-layered of coating layer
Control of the reaction system in a multi-layered structure and downsizing of the reaction equipment

Hollow particleization
Wash coating

Other Coatings
We have experience coating various materials such as cordierite, ceramics, inorganic fibers, non-woven fabrics, aluminum, paper, rayon, etc.
Honeycomb monolith(1,200cpsi)
Materials that are difficult to absorb water (foam metal, aluminum honeycomb, etc.)
Deformed materials(Raschig ring, Sand, etc.)
Quartz tubes and plates
Supporting
Method
Impregnation loading, water absorption loading
Spray coating
Knead-in support
Ion exchange
Feature
Metal distribution control
Control of metal dispersion
Compatible with various metals and various carriers
Ion exchange of zeolites, etc.
Applications
Support of materials with a high concentration exceeding the adsorption capacity
Stabilization of supported components and control of adsorption properties.
Supporting technology
Surface supporting
The thickness of the metal is controlled by supporting the metal only on the surface of the catalyst support.
Uniformity supporting
Uniformity supporting to the inside of the catalyst support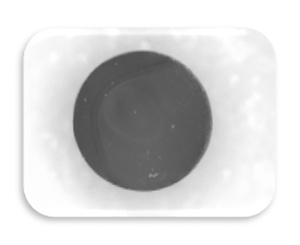 Other supporting technology
High dispersion of supported metal particles
Grain diameter control
Sintering control of supporting technology
Activity control: Alloying, Attenuator
Redox state control
Contact Sales Department
| | |
| --- | --- |
| Department | Business Innovation Office |
| Contact Form | |
| TEL | 81-3-5436-8484 |
| FAX | 81-3-5436-8680 |