N2O (Nitrous Oxide) Removal Catalyst
Ammonia is one of the option as a new enegy source to reduce greenhouse gas emissions and help achieve a decarbonized society since 2019.
Ammonia is expected to be an alternative fuel to conventional coal and oil because it does not emit CO2 when burned.
However, burning the ammonia produces N2O (nitrous oxide) which has a higher global warming potential of about 310 times CO2.
We propose a catalyst that decomposes NOx and N2O generated when ammonia is used as a fuel in stationary power generation facilities and ships.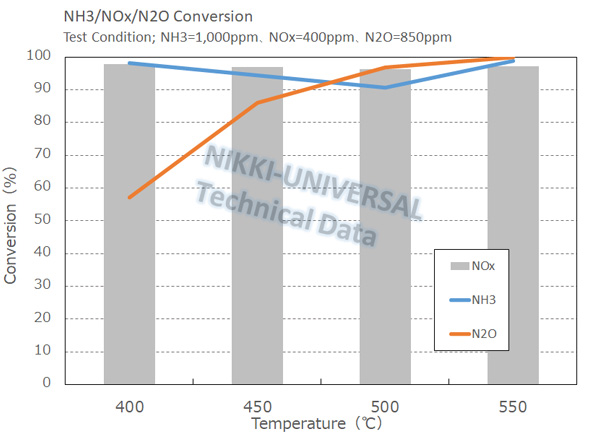 Catalyst Spec.
Catalyst
N2O Removal Catalyst
Shape
Honeycomb
Cell Density
50~400cpsi
Standard Size
150×150×50tmm
Inlet Temp.
DeNOx:300℃~
DeN2O:400℃~
Contact Sales Department
| | |
| --- | --- |
| Department | Business Innovation Office |
| Contact Form | |
| TEL | 81-3-5436-8484 |
| FAX | 81-3-5436-8680 |